Problem Exploring Examination Of Low Voltage Networks
It is a serious problem for electricity suppliers how to distribute the available financial sources among the different regions, settlements and territories.
The best would be if we can spend on the networks having the most serious problems. But it is realizable only if we know the development demand of the whole network and if we can rank them according to the seriousness of the problems.
Without it we are forced to use index numbers (network length, average cross section, number of complaints, thumb rules, etc.), that correlate with the problems of the network only in a very approximate way and surely generate much unnecessary expenses.
At the present technical level without serious efforts we can use expert systems that can clear up the problems and the reserves of the whole utility network and in this way we can distribute our financial sources in a much more reasonable manner.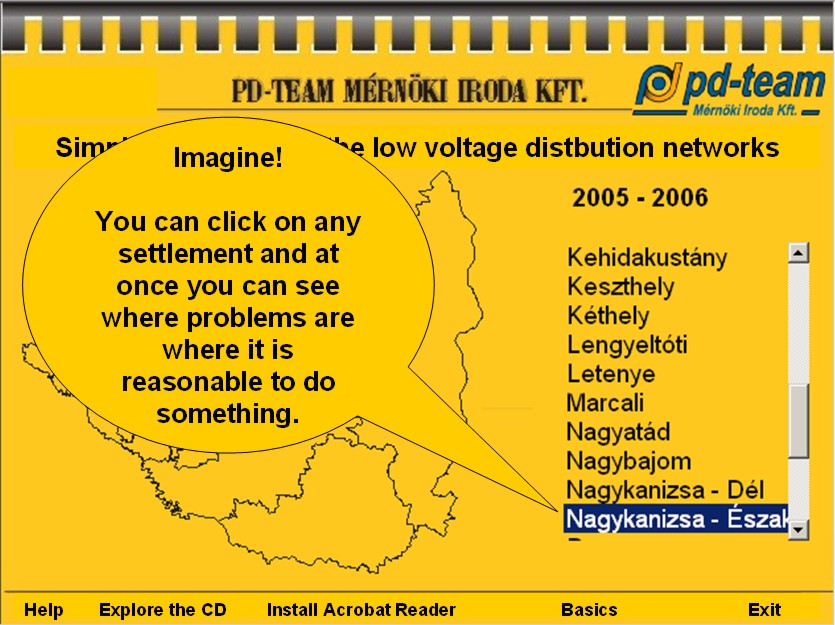 What is the so-called problem exploring or with other words: "simplified" or "fast" examination?
The examination of the present state of the low voltage network that shows the problems and therefore prepares the detailed strategic ("basic") plan if it is necessary.

Aim


To fast clear up and to show free capacity and problematic places of the networks of whole regions.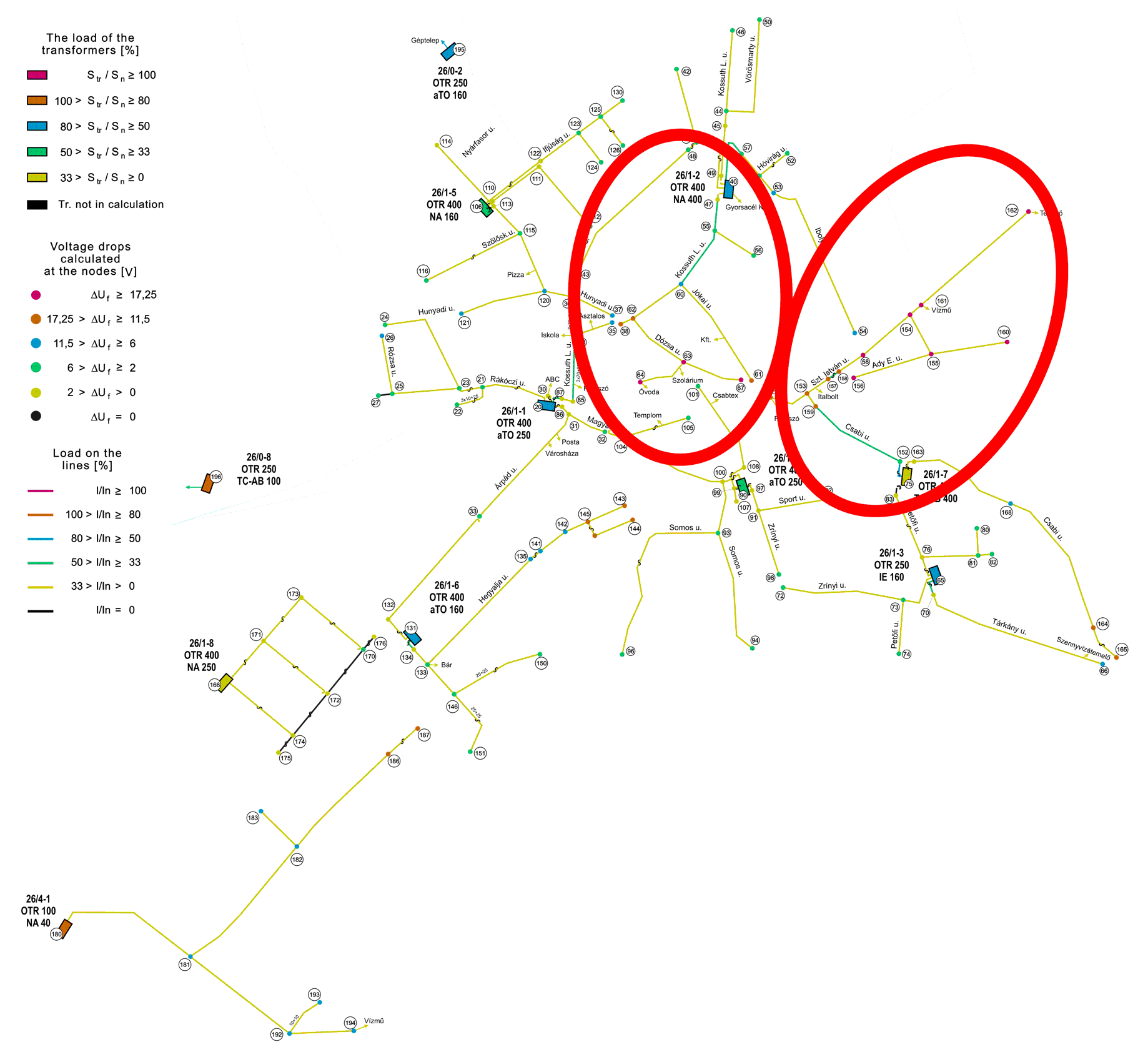 In this settlement problems were found only in two districts from the 11 ones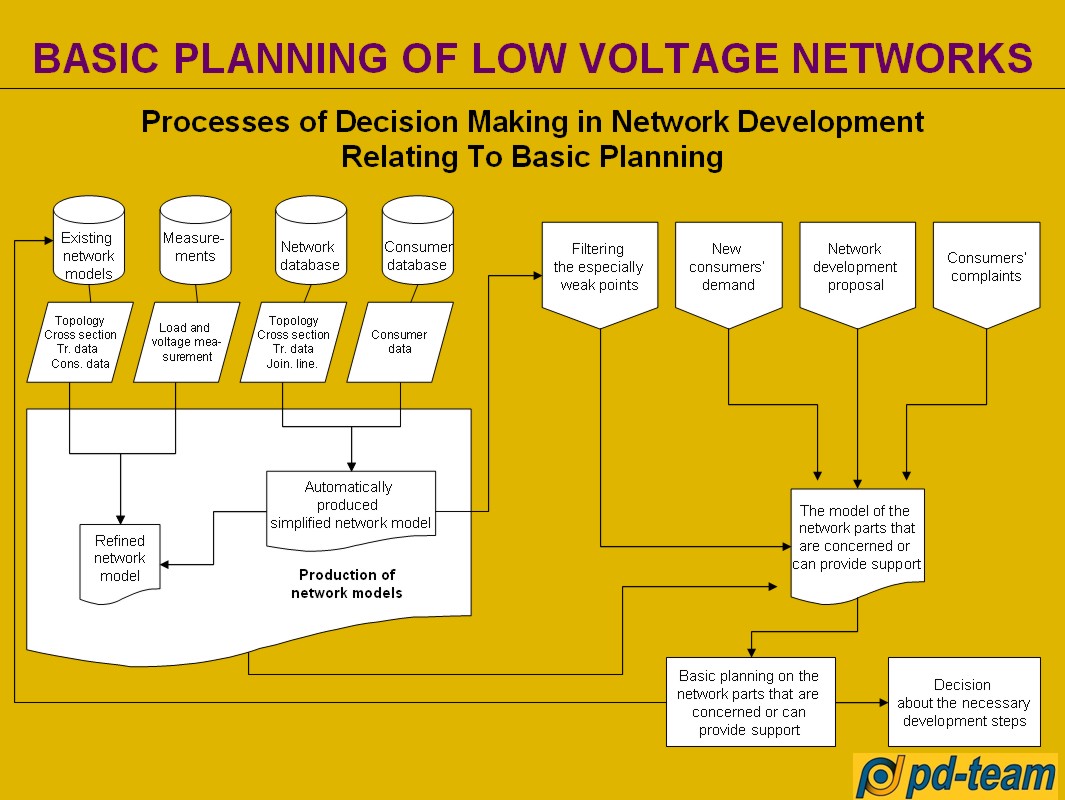 Processes of Decision Making in Network Development Relating To Basic Planning